Scholarships
The ICCT passionately supports young Icelandic Canadians who are interested in furthering their education, learning about Iceland and discovering their roots.
ARE YOU?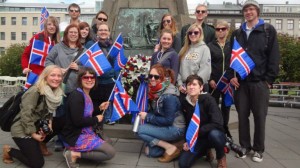 of Icelandic descent
16-28 years old
interested and enthusiastic about your Western Icelandic heritage
an active member of the ICCT
a resident of Ontario
We encourage those with high academic standards, demonstrated leadership skills, community involvement and an interest in their Icelandic heritage to apply.
Click here for details about the ICCT scholarship or Snorri grant.
Remember that applying for a grant or scholarship does not guarantee approval. Be creative and show your individuality!