INL Convention Registration
Are you a member of the ICCT or another Icelandic club in North America? Our National convention happening May 3-6th 2012 is taking place in Brandon Manitoba. If you're interested in participating in this eventful weekend, check out the agenda for more information.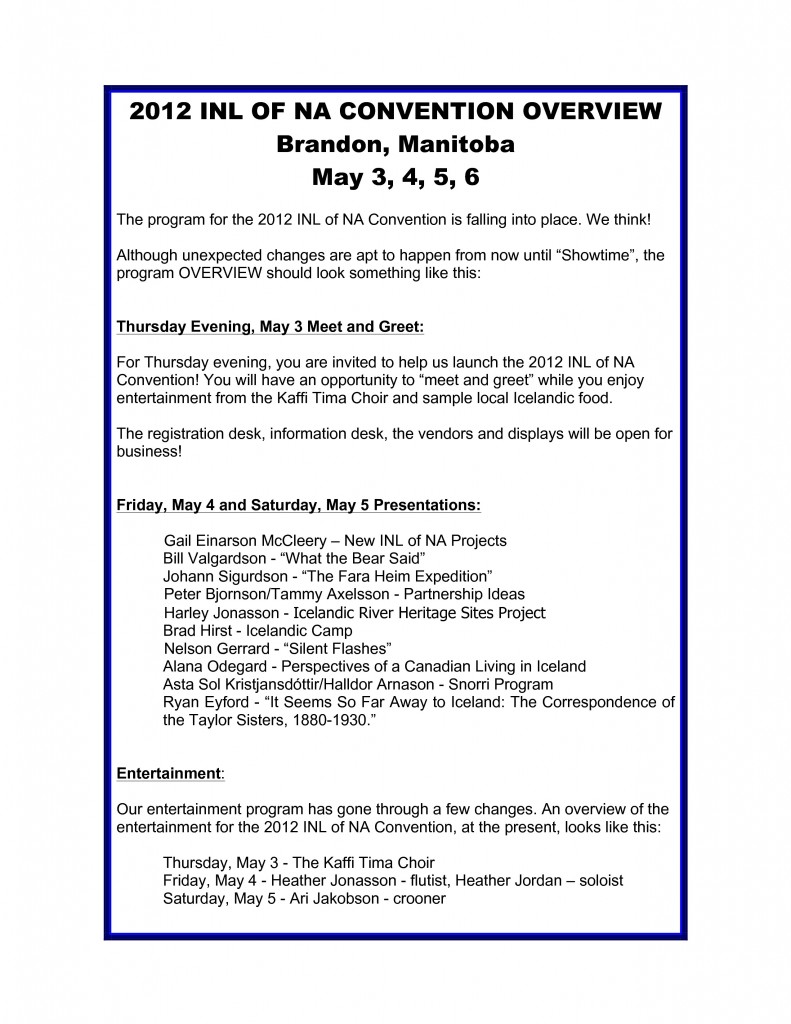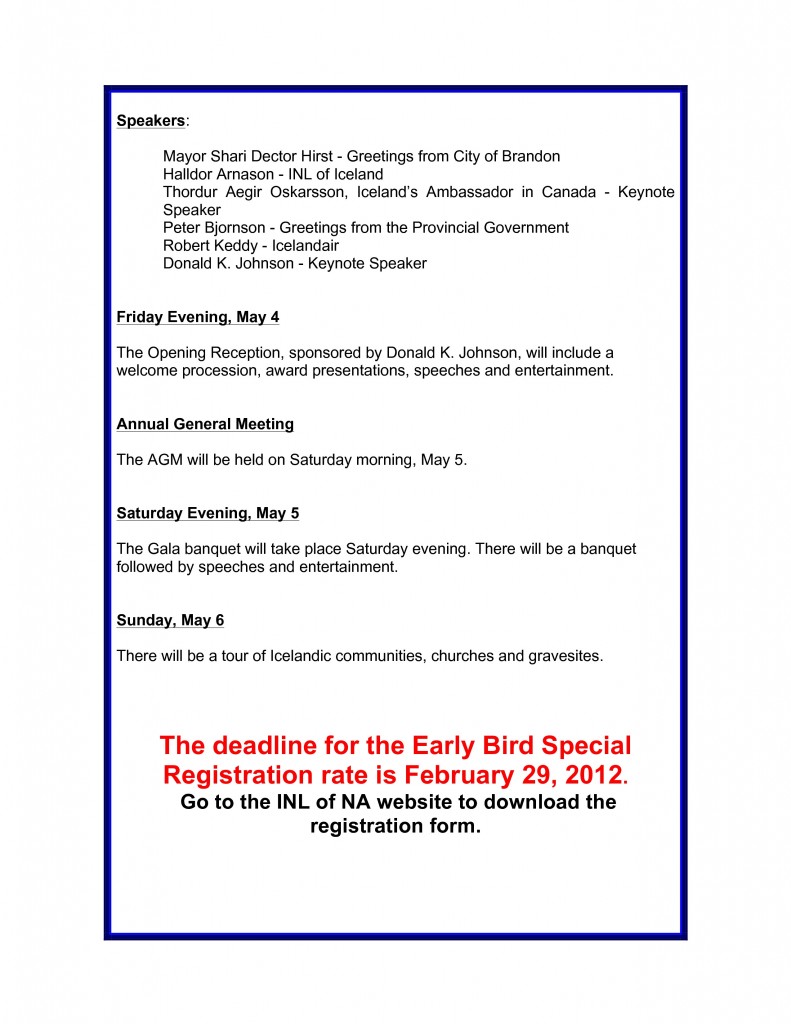 Posted in Events, Icelandic National League of North America, News.