Thorrablot – A Taste of Vinland – Sold out!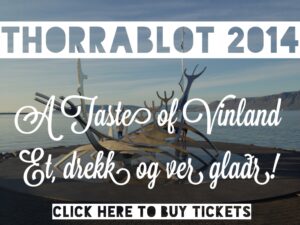 Thorrablot 2014 Tickets
Saturday April 12, 2014
Estonian Club of Toronto
958 Broadview Avenue, Toronto.
Appetizers 6:00 pm   7:15 Dinner
Cash Bar Free parking
Thorrablot is SOLD OUT!
————————————————————————————————————————
Vikings setting sail from Iceland to discover the new world called for an epic feast with plenty of Thorramatur before finding Vinland. It's time to eat like true Icelandic Vikings at the annual Icelandic Canadian Club of Toronto Thorrablot, April 12, 2014 in Toronto.
"Thorrablot gives Torontonians the opportunity to immerse themselves with the Icelandic culture that is sweeping everyone's travel dreams," said Sacha Gudmundsson, vice president, ICCT. "The feast is an opportunity for everyone, those with Icelandic background and those fascinated by the country, culture and people to come together and share a cultural evening."
For over thirty years, the ICCT has been celebrating the midwinter Icelandic festival honouring the Norse god Thor with an evening of speeches, poems, singing and feasting. Thorramatur, traditional Icelandic food, is on the menu and included in the ticket price this year including: Svið "Singed Sheeps Head", Hákarl "fermented shark", Harðfiskur "wind dried fish", Lundabaggi "soured in whey lamb", Lifrarpylsa "liver sausage" and Blóðmör "blood sausage".
If you don't think your stomach is up to traditional Norse standards there are other Icelandic dishes to devour. Hangikjöt "smoked lamb", Rullupylsa "rolled spiced lamb shoulder", Graflax "fresh cured salmon", Poached Fresh Salmon, Vínarterta a layered cardamom flavoured plum cake, Pönnukökur an Icelandic pancake, Kleinur a twisted bow donut and Skýr an Icelandic style yogurt are all favourites being served. Special this year, the ICCT will be serving all of the Thorramatur, and an extensive Appetizer and Buffet full of fresh roasted leg of lamb, smoked lamb hangikjot and prepared lamb products including the famous Vínarpyslur Hot Dogs for children imported directly from Iceland. In addition the fresh cured salmon and poached salmon and bountiful veggies and salads will guarantee an abundant groaning board of delights. So much more that you'll have to attend to experience!
"We're thrilled to bring the true taste of Iceland this year with Thorramatur and lamb straight from Iceland thanks to President Karen Wallington and Secretary Einar Johannesson!" said Arden Jackson, Thorrablot Director, ICCT. "In true Icelandic Canadian spirit we're looking forward to a fun food-filled evening with songs, dancing, laughter and our special guests." Arden organizes the event and is also the Executive Chef, supported by 62 volunteers and staff. At www.vinarterta.ca her Vínarterta Icelandic Cake is available for purchase online to the acclaim of many who know this cake to be synonymous with Icelandic Culture in North America.
On Friday, April 11, watch Jeff Hutcheson on CTV Canada AM between 8-9am when Arden Jackson and Fred Sheppard (aka Viking Hallfreðr from Parks Canada) will be sharing Traditional Icelandic food and demonstrating how to make Vínarterta, (in less than five minutes!) and promoting the Westward Viking Festival July 24-31 at L'Anse aux Meadows, where Arden will be a featured Chef again this year and Lindy Vopnfjord will be performing!
Attendees will enjoy Lindy Vopnjfjord's  and Sigrun Stella Bessason's musical talents, the return of Viking Hallfreðr sauðfjárhirðir og vandr æðaskáldi (Fred Sheep Herder and Troublesome Poet), Bjarni fagri (Bear the beautiful) Mike Sexton to recite a riveting rendition of a poem from Egil´s Saga, and Kimberlee Trainor, the Visitor Experience Coordinator, L'Anse aux Meadows National Historic Site, NL. courtesy of Parks Canada,  and a live auction hosted by Canadian fashion icon, Linda Lundström, Iceland's Ambassador to Canada, Þorður Ægir Óskarsson will be in attendance.
————————————————————————————————————————
The Program will have you singing with appreciation like Valkyries and Vikings!
Featuring:
Icelandic Lamb and Thorramatur Imported from Iceland!
Vikings from Vinland with Awe-striking Tales
Supervised Children's Area with Vibrant Crafts and Vinurpylsur!
Lindy Vopnfjord singing to the Gods….and all of us too!
Silent and Live Auctions – Sweet and Swag-Full!
Our Live Auctioneer is Linda Lundström, a Canadian Fashion
 Icon!
Thanks to our Sponsors:
Parks Canada: Vinland Troll by Loretta Decker
and
Viking Re-Enactors from Vinland
Icelandair – Travel for Two to Iceland
Nanopod:Hybrid Studio – Eight Week Metal and Glass Course, by Tosca Terán
Round Trip VIA travel between Toronto and Montreal – donated by VIA Rail.
Stay at Chantry Breezes Bed and Breakfast by Jenny and Don Amy
Vínarterta.ca – Icelandic Cake
Docent Tour of the AGO by Don Gislason
Ladies' 66 North Sweater – donated by Karen Wallington
Tickets to the ROM,  Science Centre,  and AGO
Ontario Icelandic Horse Farm is offering riding lessons on an Icelandic Horse!
Paintings by Tiina Price, Kai-liis McInnis and Jonina Cadoreth
Subscriptions to the Icelandic Connection Magazine  and Logberg Heimskringla 
Hand knitted Icelandic Sweaters
Mountain Equipment Co-op – Toronto – Gift Certificate for $100
Ski Telemark – Ski Instruction, Equipment Rental and Lift Ticket for 1 Person for 2015 at Ski Telemark Resorts
Hand Crafted Cedar chest by Hal Fredrickson
A summer day at Willowdale farm and Ocala Winery with Lynne Thorkelsson
A fall day at Nature's Bounty orchard and Ocala Winery with Lynne Thorkelsson
One month access to the Icelandic Roots database by Sunna Furstenau
Docent tour of the AGO by Don Gislason
Ladies' 66 North Sweater – Karen Wallington
Hand knit Icelandic shawl, child's sweater, hats and mitts by various members
Handmade quilt by Erla Macaulay
Lots of Icelandic Beer and candy by ICCT
worldHOME Trio of Products, gift pack donated by Brian Phillips, World Salon and World products. Includes three core products: worldCLEAN hair, face, skin cleanser, worldPROTECT moisturizer and worldBELIEVE pomade.  Products have zero sodium laurel sulfate, gluten, parabens, phosphates or animal byproduct.
Three items from Linda Lundstrom's "L" collection of fashion wear  by Linda Lundstrom
A variety of original prints
And many, many other interesting items donated by our members
Thanks to our Sponsors and over 50 Vivacious Volunteers and Staff who are the heart and soul of Icelandic Enthusiasm in Toronto!Join us for the Best'Blot Ever! And even more…thank you for your support in our quest for exceptional fun and food filled good times while we raise funds for Scholarships!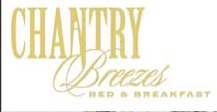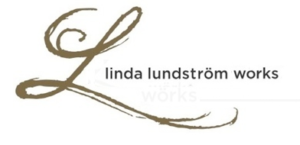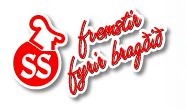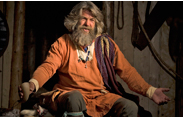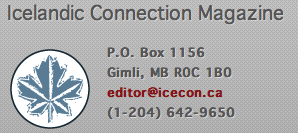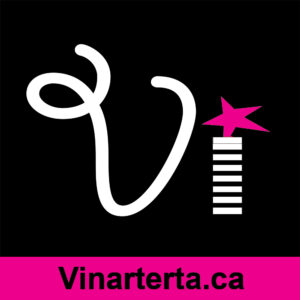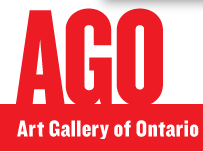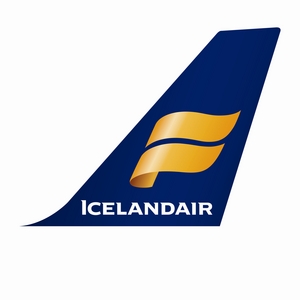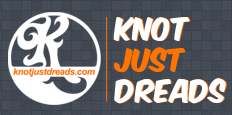 Posted in News.