Kolaport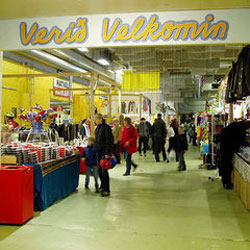 A GREAT OPPORTUNITY TO SELL YOUR PRODUCTS & SHOWCASE YOUR WORK
Saturday April 13, 2013 at 6 pm (set up from 3 pm) at the Estonian Club of Toronto – More than 200 participants in attendance!
This year at Thorrablot, we are going to have our very own Kolaport inspired by the famous weekend flea market in downtown Reykjavík.
Email merchandise@icct.info, subject: Kolaport Vendor and please include all the following information:
Your Name/Vendor/Company Name:
Phone:
Description of products or services:
Table/Display Requirements: (2 x 3 feet, 3 x 3 feet, 3 x 6 feet, 3 x 8 feet, other – please specify) 
Cost of space and table: A donation to the ICCT of 10% to 20% of sales to be arranged. 
Deadline for vendors is March 31st 2013.