Nordic Nights Return: Tuesday, September 26th
September 26, 2017 @ 6:00 pm

-

8:30 pm
Event Navigation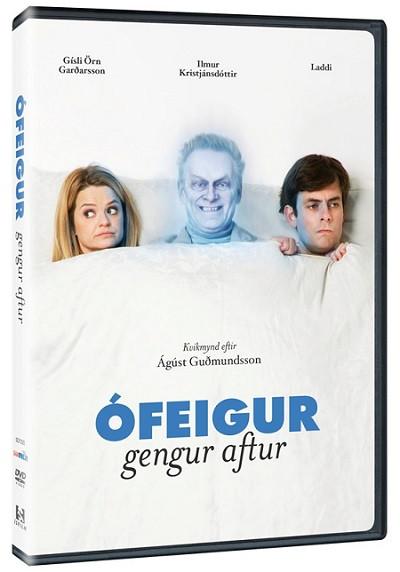 SPOOKS AND SPIRITS
(Ófeigur: Gengur Aftur)
A comedy-fantasy written and directed by Ágúst Guðmundsson (Seagull's Laughter).
Starring: Gisli Örn Garðarson, Laddi, Ilmar Kristjánsdóttir
When Anna and her boyfriend Ingi decide to sell the house Anna has recently inherited from her late father Ófeig, the father's ghost appears and makes one thing perfectly clear: his house won't be sold! Prospective buyers are chased away by very strange events, which confirm that Ófeig, the ghost, is no different from what he was in life: a charming, but egoistic, alcoholic womanizer. Ingi tries to exorcise Ófeig, but the poltergeist world proves a tricky one. Instead of getting rid of Ófeig, another ghost is raised – a jealous former girlfriend of Ófeig. The dead lovers' bickering makes life in the house intolerable, the ghosts get ever more forceful, and selling the house is out of the question. But sometimes even ghosts can get too greedy. When Ófeig tries to drag an innocent lady into his dimension, the situation calls for drastic measures. Watch the Trailer.
Free but donations gratefully received.
Hosted by the Icelandic Canadian Club of Toronto, Ryerson University School of Image Arts, the Consulate of Finland, and Finnish Studies at the University of Toronto.
Doors open at 6pm, films start at 6:30pm.
All films screen in Room 307 of the School of Image Arts, 122 Bond St.
Wheelchair Accessible. No food permitted.