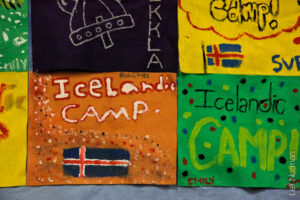 Grant for Icelandic Summer Camp in Gimli.
Application Deadline: March 31, 2013
The Annual ICCT grant for Icelandic Camp in Gimli is awarded to a student of Icelandic descent who has a sincere interest in their Icelandic heritage.
The applicant or applicant's family must be a member in good standing of the ICCT. Previous recipients will be considered only when no other suitable candidates have come forward.
Please mail completed application form to Heather Prinsloo, President ICCT, 75 Clansman Blvd, Toronto, ON M2H 1X7
The grant of $500.00 will be presented at Thorrablot on the evening of April 13th, 2013. This covers the camp tuition of $350.00 plus $150.00 for other expenses.
Last year, the camp ran Sunday, July 29th to Friday, August 3rd 2012. Camp dates not yet available for 2013.