ICCT Annual General Meeting
Event Navigation

MARK YOUR CALENDARS. JOIN US FOR OUR AGM.
Review last year's events, business, and financials.
Contribute ideas to upcoming year.
Get involved.
Morningside High Park Presbyterian Church
4 Morningside Ave Toronto (West of High Park), ON Canada
Guest Speaker: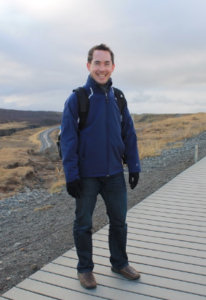 Steven Bright – "Mind the Gap: Canadians Go to Iceland, 1940-41"
Steven, a freelance writer, came to ICCT's annual meeting two years ago to learn about the Canadian army's deployment to Iceland in 1940. Now, after extensive archival research, Steven returns to talk about what he has discovered about this little-discussed chapter of Canada's war story.
A writer on many topics, Steven has articles forthcoming in the "Canadian Military Journal" and the "Canadian Army Journal". As well, he is Senior Researcher for the Olympic Winter Games for CBC Sports. He holds degrees from McGill, Western and the Royal Military College, and is raising two daughters with his wife in Oakville, Ontario.